Sherlock Parody Socks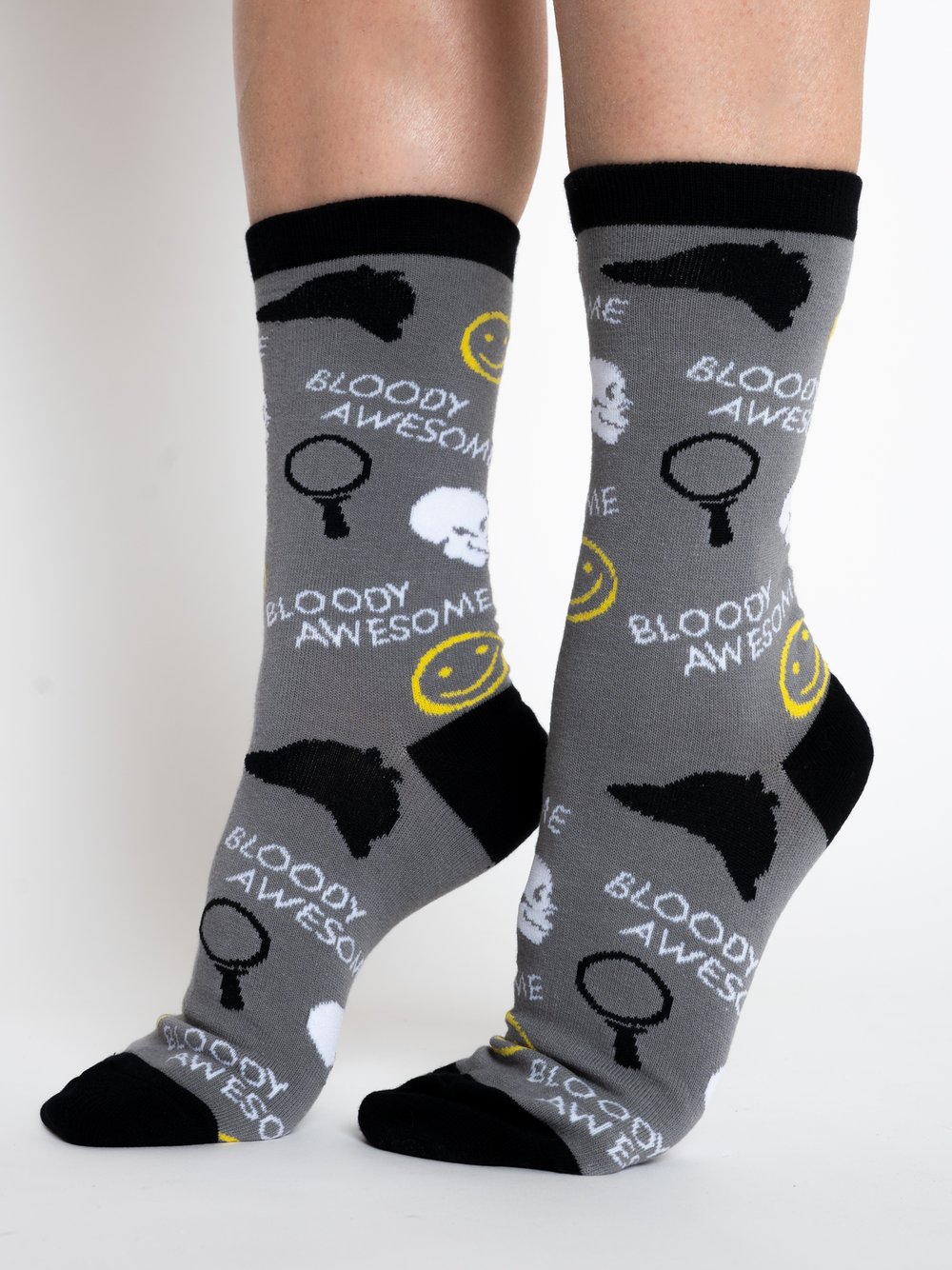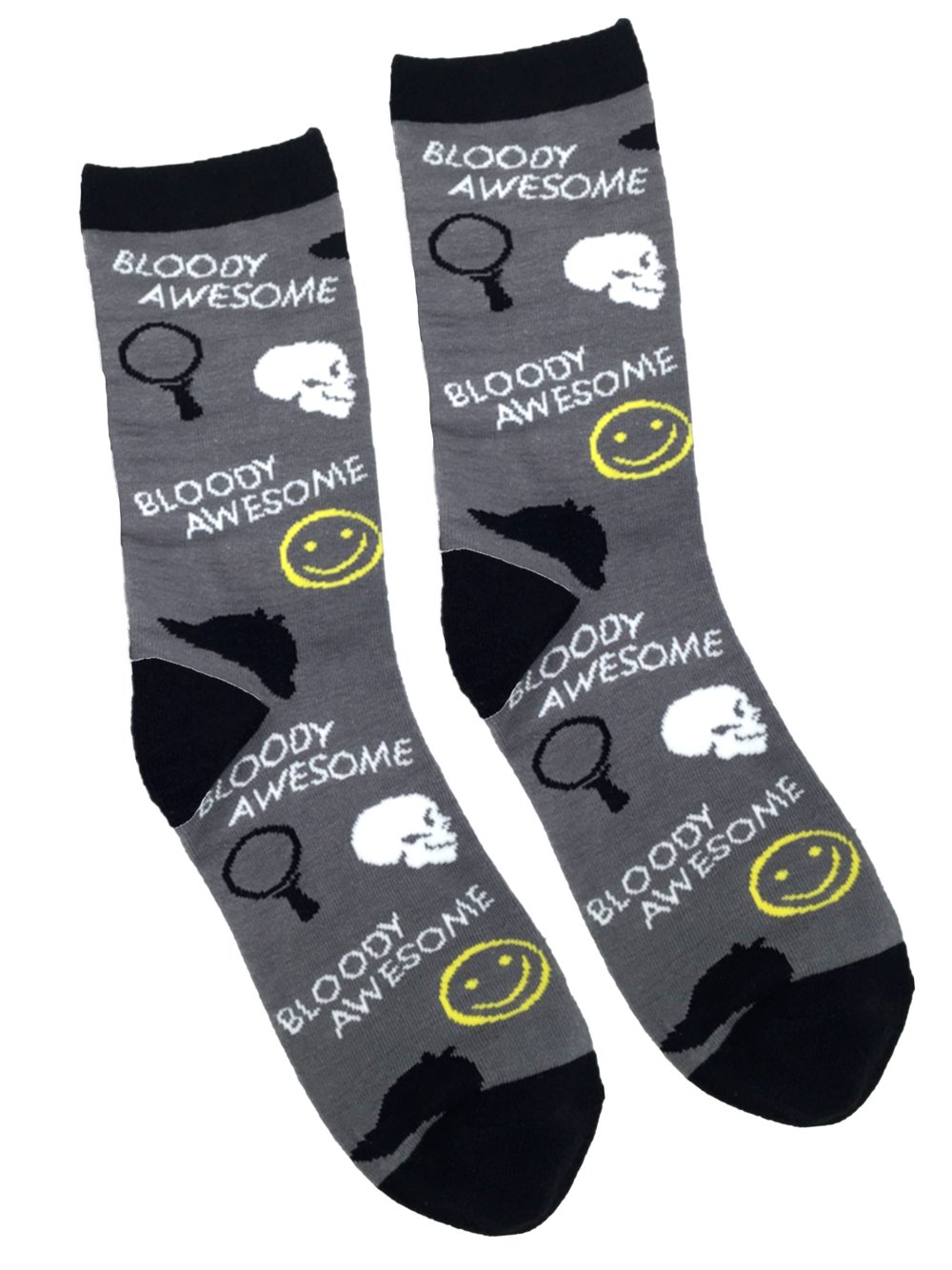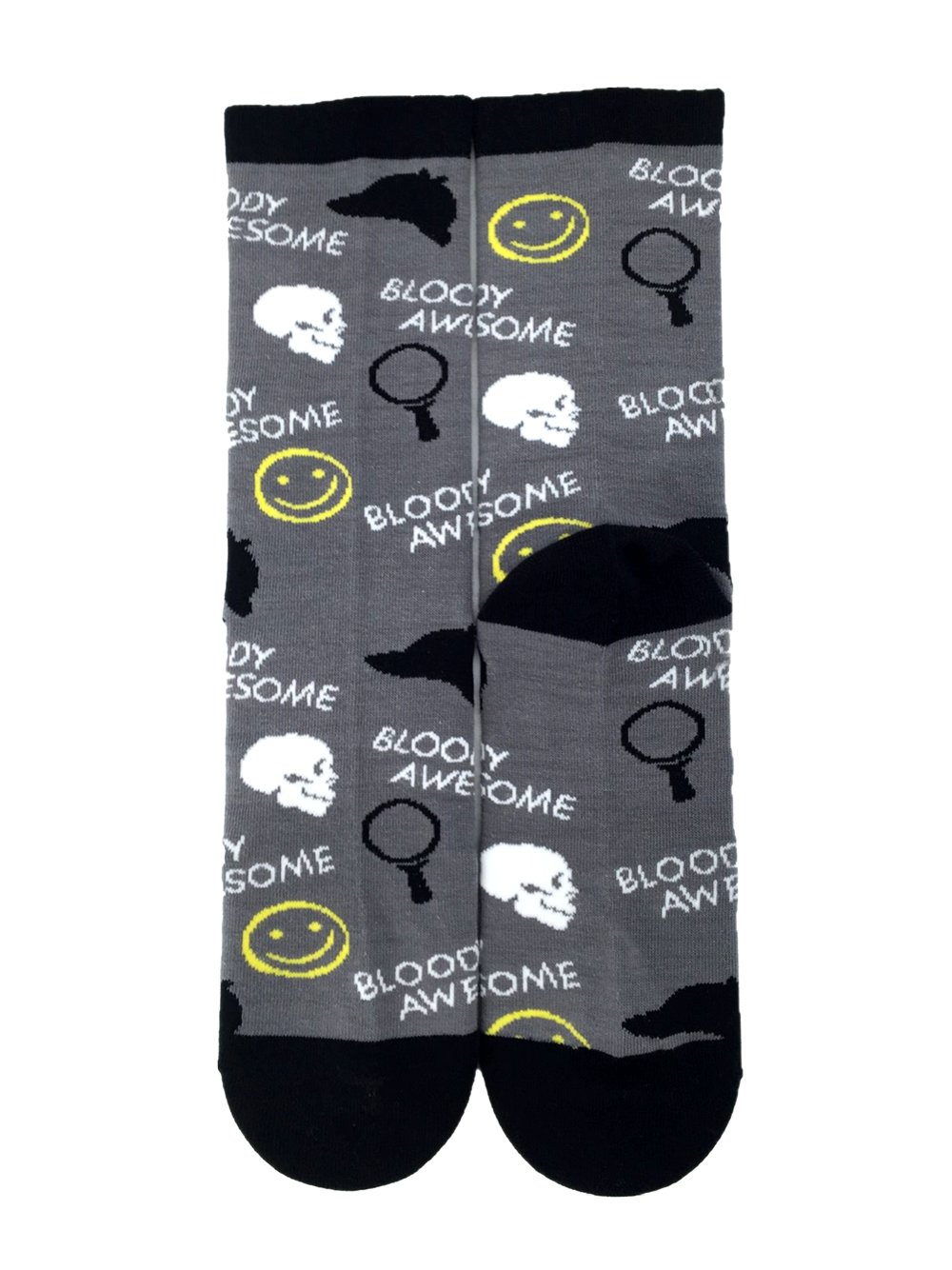 From The Hillywood Show's® Sherlock Parody, these grey crew socks feature an allover print of a magnifying glass, a deerstalker, a skull, a smiley face and text that reads, "Bloody Awesome"! Whether you're playing a game of murder or just bored, these socks won't let you down!
•Fits Womens shoe size: 6-10
• Fits Mens shoe size 5-9
•Wash cold; dry low
•Crew Sock
📦 SHIPPING INFO
🇺🇸 USA: 2-3 weeks for shipping.
🌏 INTERNATIONAL: 4-6 weeks for shipping.
⚠️ COVID-19 IMPORTANT NOTICE: Due to the current circumstances, international shipping costs have been raised by USPS. This, unfortunately, is out of our hands as USPS sets all the shipping rates.
Shipping to AUSTRALIA & NEW ZEALAND has been suspended by USPS due to impacts related to the COVID-19 pandemic and other unrelated service disruptions. The only shipment allowed into these countries is Priority Mail Express International. However, we want to allow our international fans to still have the option the purchase. We apologize for the inconvenience.