HILLYWOOD POSTER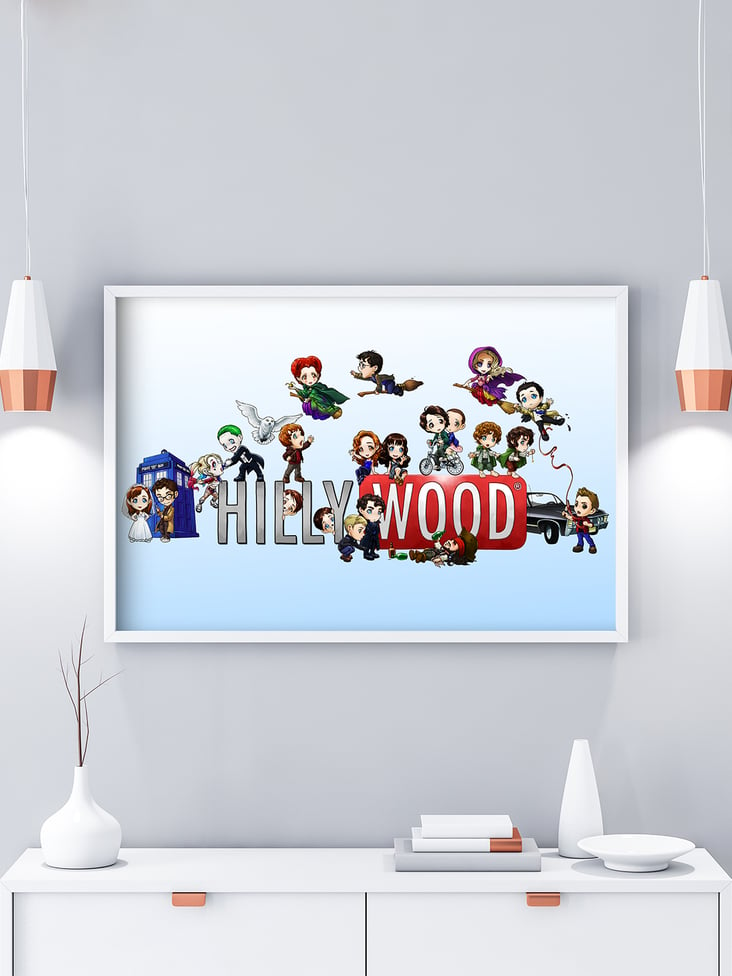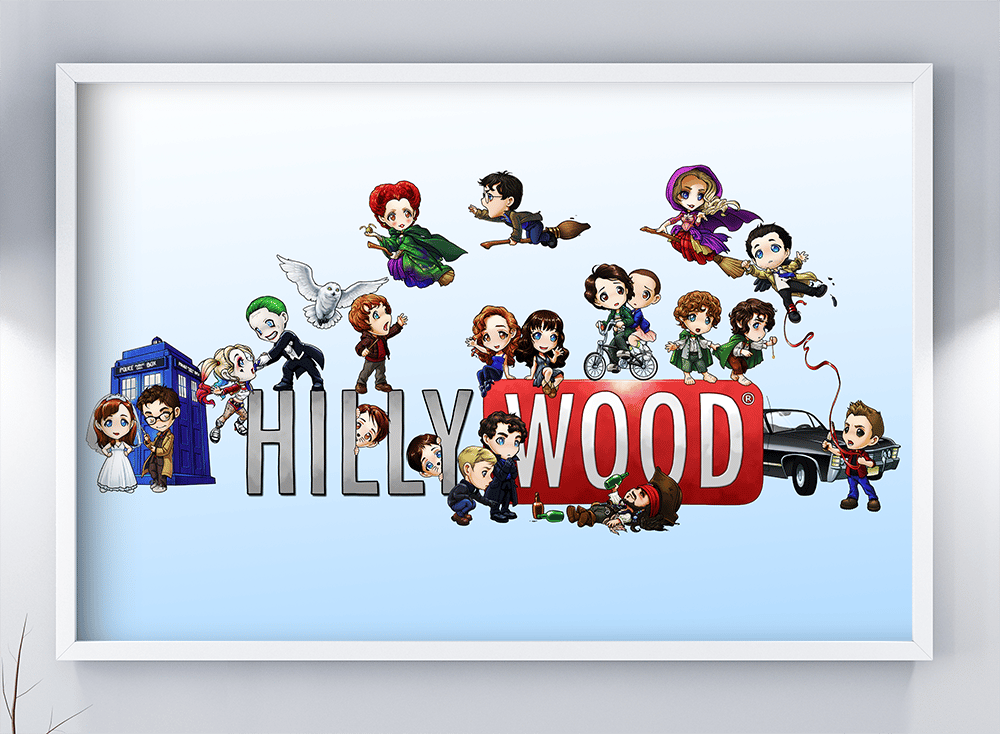 Meet the ultimate POSTER for the ultimate Hillywood Fan! ⭐️
This eye-catching POSTER features your favorite Hillywood Characters! Hilly, Hannah, Mike Wheeler, Eleven, Sherlock Holmes, John Watson, The Joker, Harley Quinn, Dean Winchester, Castiel, The Doctor, Donna Noble, Ron Weasley, Harry Potter, Hedwig, Frodo Baggins, Samwise Gamgee, Dan, Phil, Winifred Sanderson, Sarah Sanderson, and Captain Jack Sparrow! Don't forget, even the Impala and the TARDIS are included! This POSTER is a must have for any Hillywood Fan!
SIZE: 18" x 24".
🏷 HILLYWOOD'S NEW YEAR SALE: Take 15% off your entire order at checkout! Code: HILLY2022
📦 SHIPPING INFO
🇺🇸 USA: 2-3 weeks for shipping.
🌏 INTERNATIONAL: 4-6 weeks for shipping.
⚠️ COVID-19 IMPORTANT NOTICE: Due to the current circumstances, international shipping costs have been raised by USPS. This, unfortunately, is out of our hands as USPS sets all the shipping rates.
Shipping to AUSTRALIA & NEW ZEALAND has been suspended by USPS due to impacts related to the COVID-19 pandemic and other unrelated service disruptions. The only shipment allowed into these countries is Priority Mail Express International. However, we want to allow our international fans to still have the option the purchase. We apologize for the inconvenience.
Please note: Once an item is autographed it cannot be returned or exchanged. Thank you.