HILLYWOOD CHIBI CALENDAR 2022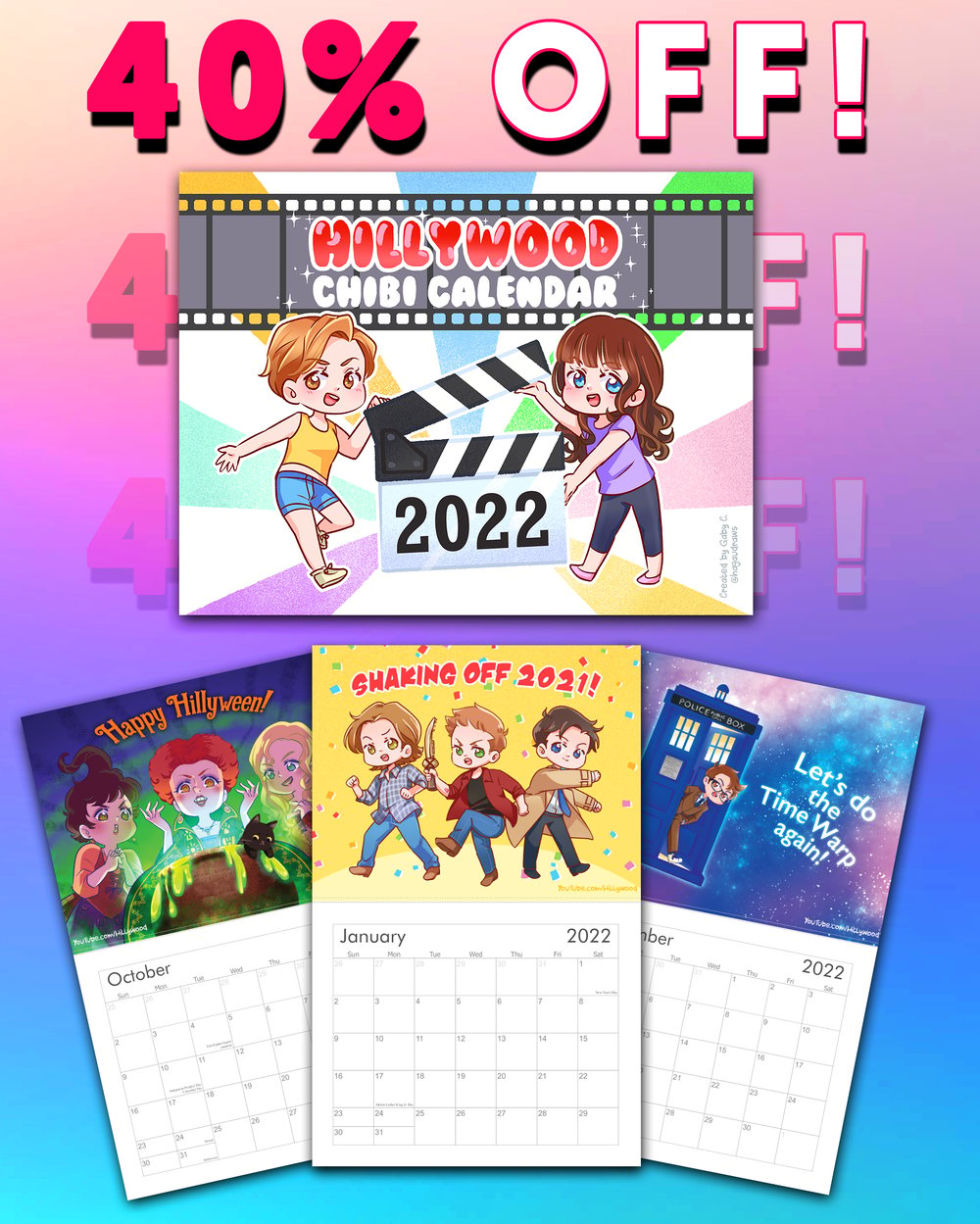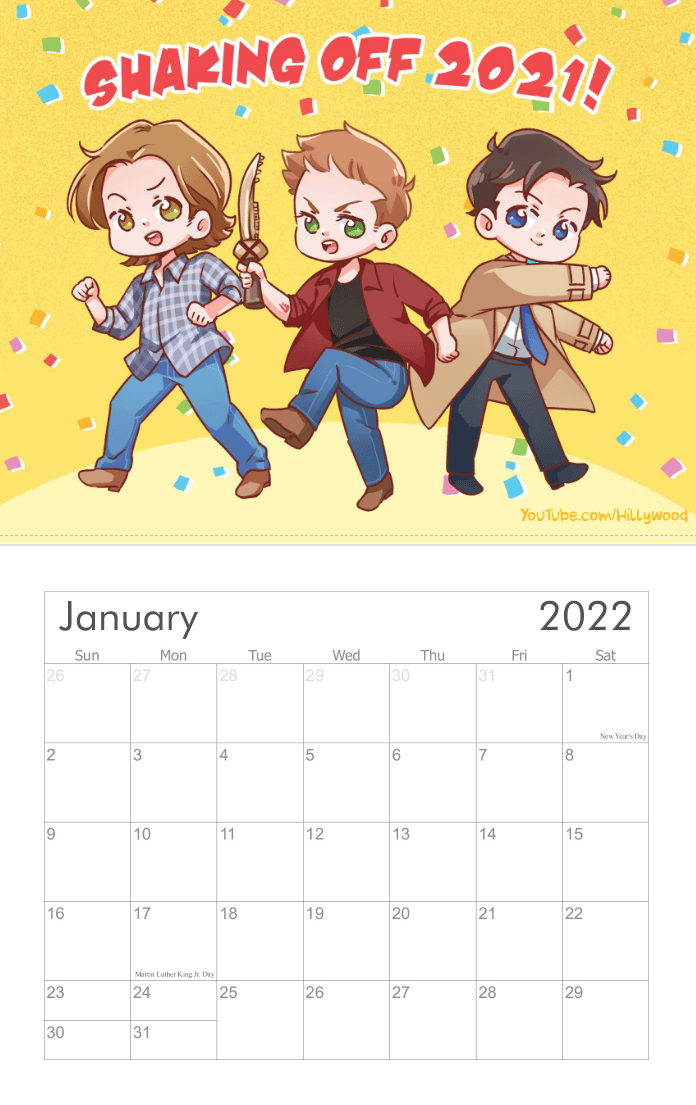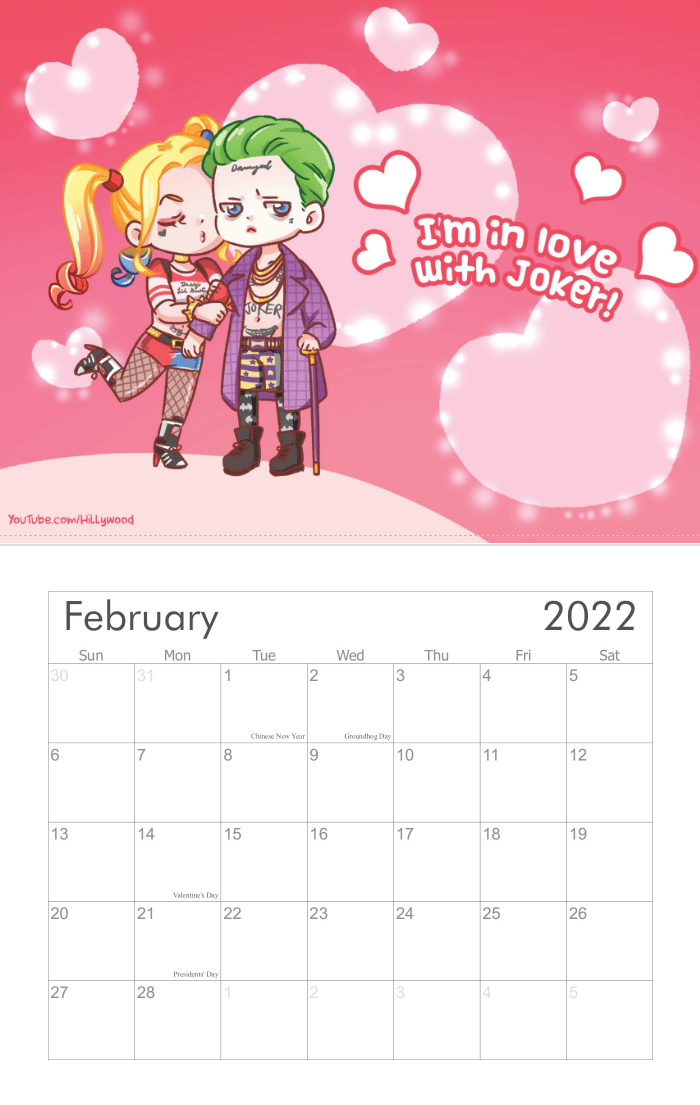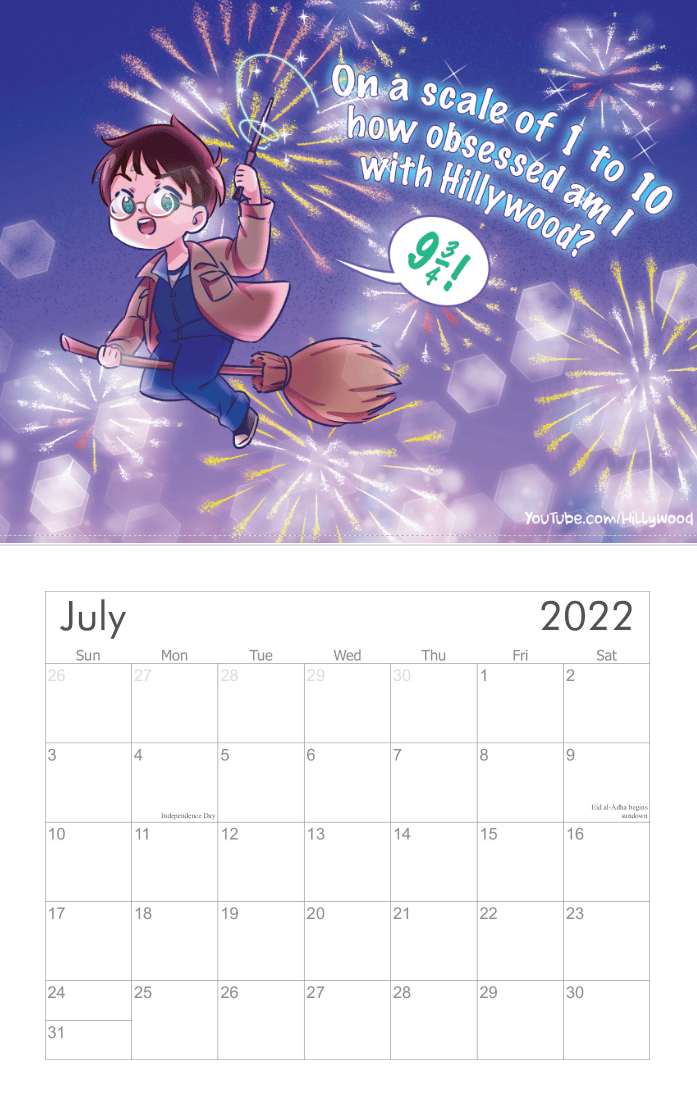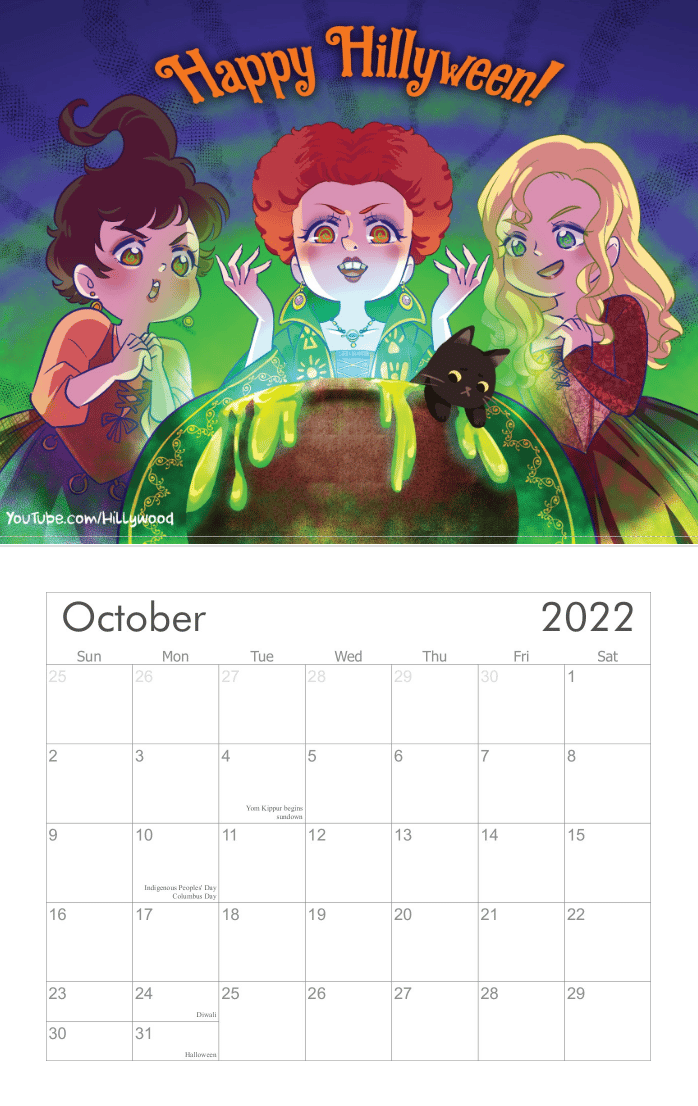 Celebrate your love for Hillywood® with this, adorable, LIMITED EDITION 2022 Wall Calendar! 💖 Featuring 12 colorful months of your favorite Hillywood characters, chibi style! See full list of months and their featured parodies below:
• 🎉 January│Supernatural Parody
• 💖 February│Suicide Squad Parody
• ☘️ March│The Lord Of The Rings Parody
• ☔️ April│The Umbrella Academy Parody
• 🌸 May│Twilight Parody
• 🏴‍☠️ June│Pirates of the Caribbean Parody
• ⚡️ July│Harry Potter Parody
• 👽 August│Stranger Things Parody
• 💫 September│Doctor Who Parody
• 🎃 October│Hocus Pocus Parody
• 🍻 November│The Hobbit Parody
• 🎄 December│Sherlock Parody
Artwork created by Gaby C. @hagaudraws
📦 SHIPPING INFO
🇺🇸 USA: 2-3 weeks for shipping.
🌏 INTERNATIONAL: 4-6 weeks for shipping.
⚠️ COVID-19 IMPORTANT NOTICE: Due to the current circumstances, international shipping costs have been raised by USPS. This, unfortunately, is out of our hands as USPS sets all the shipping rates.
Shipping to AUSTRALIA & NEW ZEALAND has been suspended by USPS due to impacts related to the COVID-19 pandemic and other unrelated service disruptions. The only shipment allowed into these countries is Priority Mail Express International. However, we want to allow our international fans to still have the option the purchase. We apologize for the inconvenience.
Please note: Once an item is autographed it cannot be returned or exchanged. Thank you.